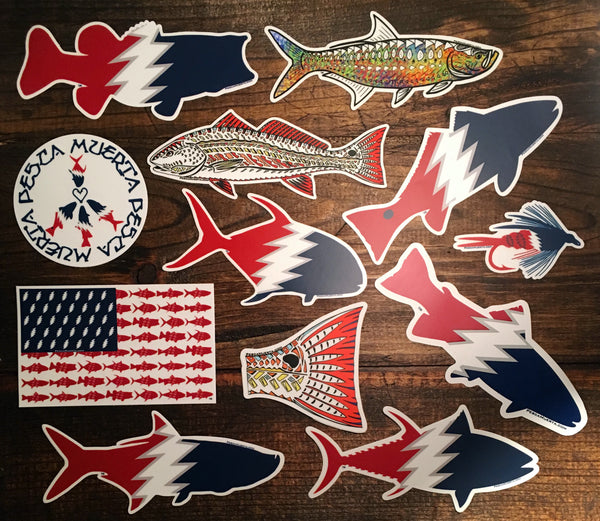 Premium Vinyl Decals - Assorted Pesca Pack
Now you can Rep the Pesca wherever you go.  Our Pesca Pack includes an assortment of 10 bulletproof vinyl decals that look great on car windows, coolers, water bottles, boats, fly boxes, snowboards, etc.  These stickers literally make everything look better; see for yourself!
Durable weather-resistant vinyl won't tear or rip
Lamination provides extra protection against the elements and is dishwasher safe
UV coating for sun resistance - these colors won't fade
Very easy to apply for a bubble-free look
Includes an assortment of 10 premium vinyl decals
SELECTION VARIES, if you want a specific decal leave a comment on order
NOTE:
If you just want a sticker (or stickers), simply add to your cart and choose the "Stickers Only" shipping option at Checkout.  Whatever you do, remember to #RepThePesca!